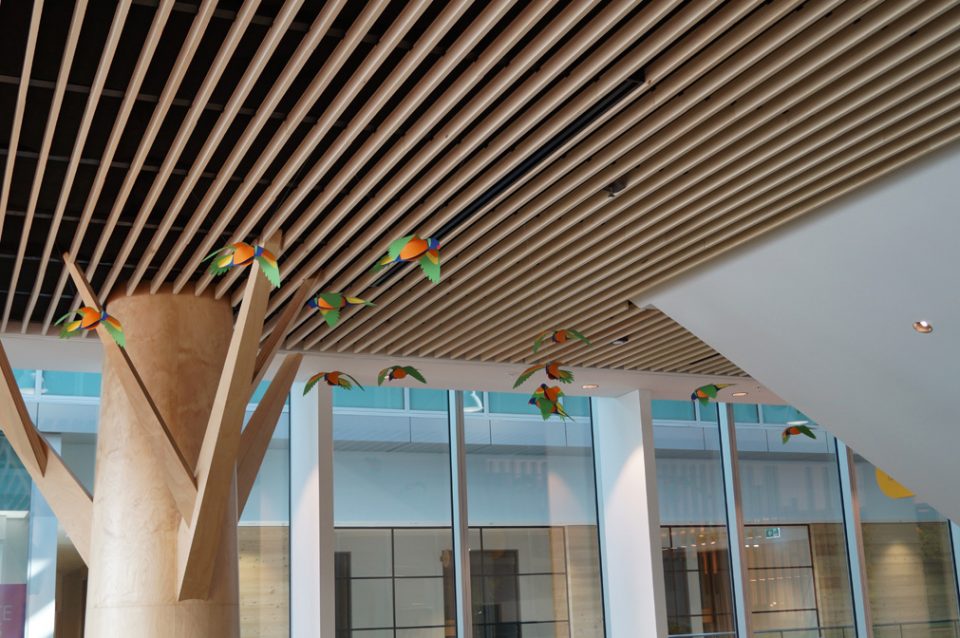 I was recently commissionned to create a paper installation for the new Woollahra library.
There, they've created an amazing place for the children's space called Secret Garden.
Connect the kids with their surroundings.
As a very common parrot seen in the surroundings, the cheeky and colourful rainbow lorikeet makes his way inside the library. The suspended flock on the ceiling acts as a visual beacon for the children section.
The design emphasizes the vibrants colours of the bird and invites the kids to understand its construction through simple colour shapes.
Each bird is 30cm long and 35cm wide. Colours : blue, green, orange, yellow and red.
I usually start by writing words on my sketchbook along some messy sketches and then I jump onto the cutting mat.
I then experiement with cheap paper to play with shapes and scale until I'm happy with the result. I leave a lot of space for experimentation in my work as the process guides my hands.
That's my happy place, I can react quickly to the paper and visualize directly in 3 Dimensions.
To make the birds, I create templates from my final prototype and draw on the choosen paper. I cut the shapes with scissors or scalpel.
Shapes are putting together with double-sided tape or glue depending of the paper's weight.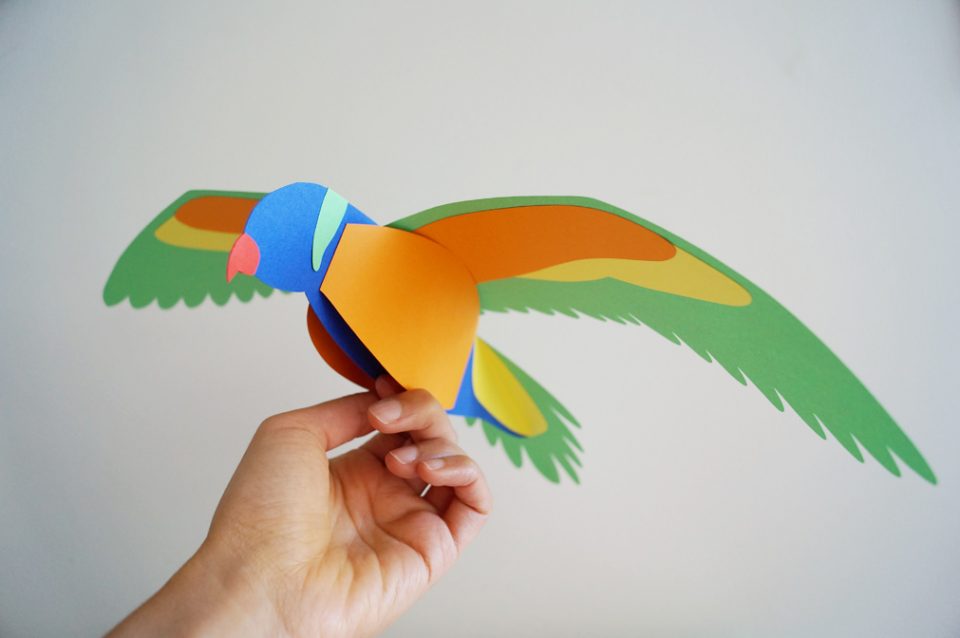 The final step is the installation on site, and that's where the magic takes place!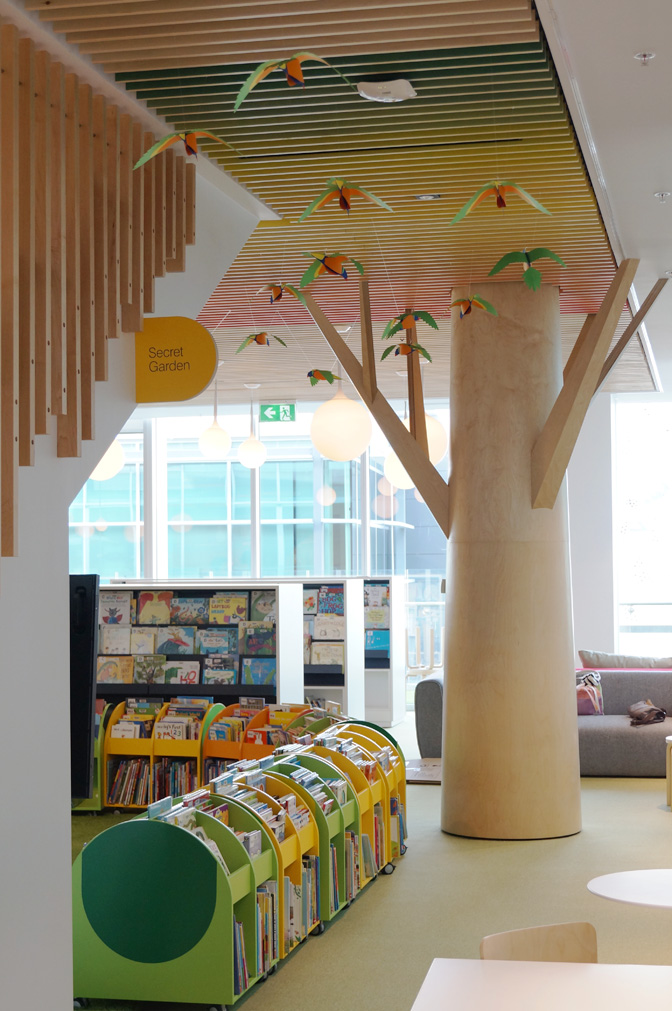 Hope you like getting insight into my process, let me know and connect on instagram or facebook.
Marine x