Have you heard about the project One Million Stars?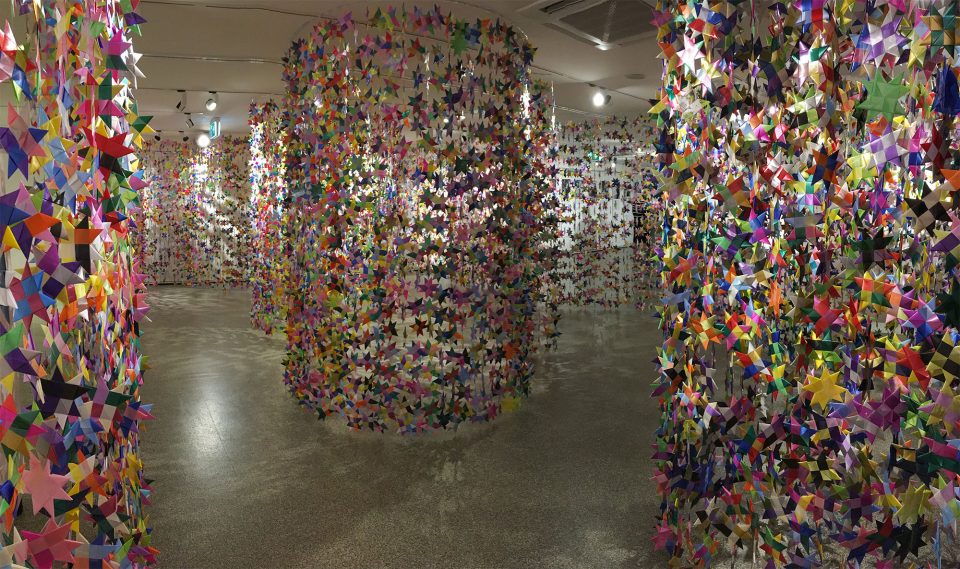 This is the most beautiful and empowering art project initiated by the artist Maryann Talia Pau.
In response to the rape and murder of a young woman in her community in 2012 she started One Million Stars to End Violence, a peaceful global weaving project that engages communities in a conversation about ending all forms of violence.
Many communities all around Australia have joined the movement, organising weaving jam sessions and making 10 000 stars, and sending them to Maryann for the big goal of one million stars in 2018.
Lane Cove Council and Gallery Lane Cove commissioned me to design the installation, wondering what to create with 10 000 stars but most of all how to show the work of the community who weaved for hours and hours the stars.
My approach was to create an immersive environment. I wanted people to wander through the space and be amazed by the beautiful stars. I wanted an uplifting installation that would give hope and peace and make proud the weavers when they would see how their stars have been used.
This installation has been a huge common effort and I'm so grateful of being part of it. Maryann is an inspiring and a beautiful soul, and her project has already had a big impact on so many people.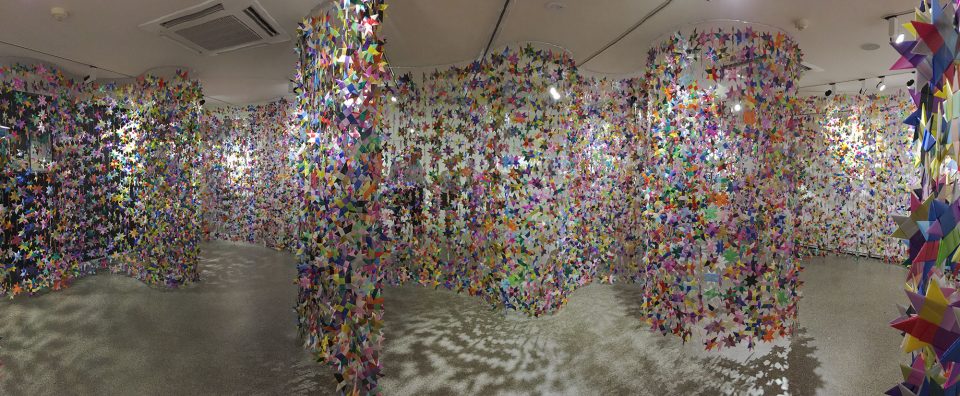 Maryann's One Million Star installation will exhibiting be during the Gold Coast 2018 Commonwealth Games (GC2018), Queensland, Australia.